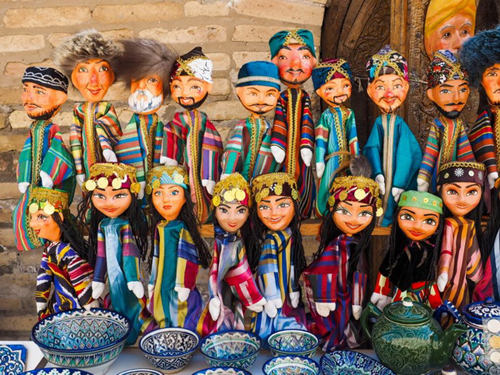 [2018/9/18] The first Republican Exhibition Fair "Souvenirs of Uzbekistan" will be held in Tashkent, Uzbekistan, between 22 and 23 September to promote the national handicrafts produced by local artisans and craftsmen.

The event will demonstrate to the guests the oriental traditional art by showing unique art masterpieces produced by true masters. Ceramic, craved wood art, carpets, musical instruments and metal works are famous souvenirs in Uzbekistan. Craftsmen from different regions have different techniques and design styles, making each piece of work unique and special.

What's more? The fair will be accompanied by national costume fashion shows, jewelry demonstration, and traditional performances in sports, puppet show and dance. For art and culture lovers, it definitely is a good chance to soak in the art world of Uzbekistan.